Back in the 70's I went to a concert in Rockingham, North Carolina at an old stock car track and saw, among others, Black Oak Arkansas. My army buddies and I took a liking to the sound and bought a few of their albums and grooved on them for awhile. (Those were the days.) But I new relatively little about them then, and now, years later, I know more about them than I really need to. This is all due to the invention of our age, the internet.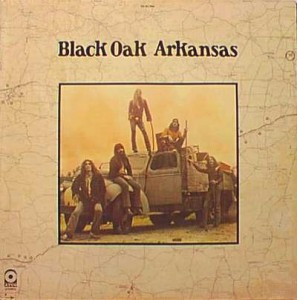 I can consume facts about things I'm interested in and there seems no end in sight. I now know that the date of that concert was August 18th, 1972, which is also the weekend I got nailed by the army for not coming back home on time. 2 weeks extra duty and 2 weeks forfeiture of pay. But it was worth it. Scored huge gobs of mescaline and saw noteworthy acts like the James Gang, and others like 3 Dog Night and Fleetwood Mac, but I don't remember them. But I do remember Jim Dandy's voice. Sounded like a frog on steroids and he was on fire.
Black Oak Arkansas also has a MySpace page. You can listen to some of their music there and find out info on their new upcoming album. (Yes, old rock and rollers don't go away) Look for it soon, titled "Memphis mean tymes". And the internet is helping the band in huge ways, keeping them in touch with their fans and even using the fans to complete their discography. It seems they didn't remember what they did in the 70's. Go figure.
From Wikipedia you find out they stole a PA system from a local high school when they formed their band and got 26 years in the pen in absentia (later dropped). Jim "Dandy" Mangrum fronted the band then and now. He was reportedly the inspiration for David Lee Roth's act. You can even see his picture from high school on this site. The picture is from the 1964 Buffalo Trail, Monette High School's yearbook, which is 5 miles north of Black Oak, Arkansas.. From PopCultureSignatures, you can get the 1st BOA album signed by Jim Dandy and several other band members for $369.
And if you still want to see them, they'll be headlining the Real Ozfest IV at Circleville Auditorium in Circleville Kansas on September 6th, 2009. Although they may have lost their youth, they are still rockin!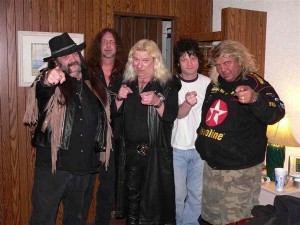 greg