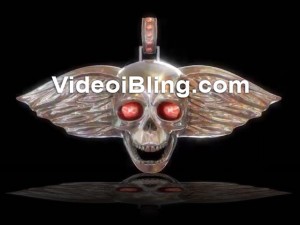 David and his buddy Ed have a new site:
They are selling Video Bling for your video ipod. It seems that cruizing manhatten, they noticed people carrying ipods around their necks with lanyards. They came up with the cool idea of putting an animation on the ipod, increasing their coolness and pimpness!(?)
From the Website:
What is Digital Bling?
You mean you don't already know!? Son, you need to get up on this before everyone else!
If you already rock bling then you already know. You just floss.
But "Virtual bling" are specially made blinged out videos that you play on your iPod. These are hand-made 3D models designed to maximize pimpness and ensure elite baller status.
Wow.. greg