I've got the control unit blues lately… Trying to replace them is getting to be a pain. There always seems to be some kind of problem and it always ends up being faulty or wrong software.
My latest problem is with this new Saab. But while working on it I did notice a few things. These modules have gotten really small. This generation, called ME9, does a lot more processing than the old Trionic, and a lot faster too.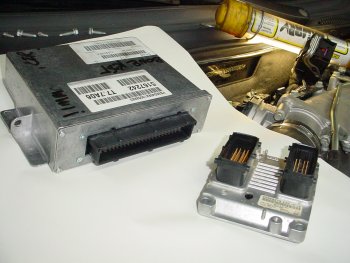 Trionic on left, ME9 on right
The other thing is they don't need to be protected from the weather any longer. This module is bolted onto the engine. The old T7 was either inside the car in the kickpanel or in a protected area under the hood. I even found a control unit under the car on the rear end on our new Xdrive cars (4WD).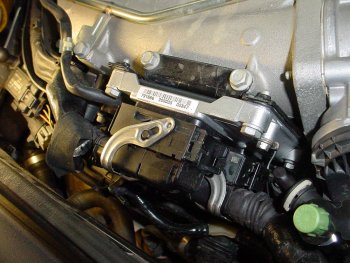 control unit installed on engine..
These modules seem more durable and robust than ever before… however they still need software…
greg