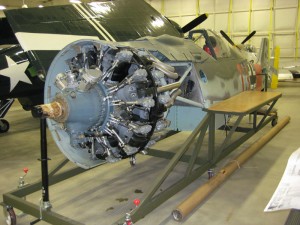 In May of '08, I wrote a blog about building your own Focke Wulf 190. The inspiration for this blog was the FW190 project going on at our local attraction, the Tristate Warbird Museum, in Batavia, Oh. This project has been going on for a few years, and they hope to fly it in 2010.
This particular bird was built early in 1944, and was written off late in 1944. Some more parts of it were recovered at the crash site in 2000, and are being used to finish it. The airframe was rebuilt by Flug Werk, and the 4 guys who work at the museum are finishing it. Parts for these old birds are being scavenged the world over and are principally found on the internet. There is a small tight knit community of airplane enthusiasts whose passion is to see these birds fly again.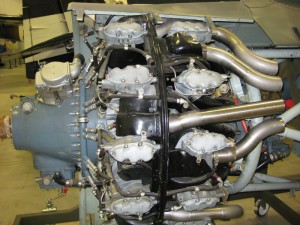 The plane is painted to represent the "Red 13" of Heinz Barr, who had accumulated over 200 victories, the last of which were in German jets. He was shot down over Soviet lines, and 17 other times, and flew over 1000 missions. He like to fly but never wanted to be a fighter pilot. Recognizing his ability, his mates talked him into it.
This aircraft in impressive in person, and showcases the abilities of the museum staff. They are also working on a P-40 flown by New Zealands top scoring ace….
but that's another story.
greg